Welcome to the best sorted webshop for OMFT products
F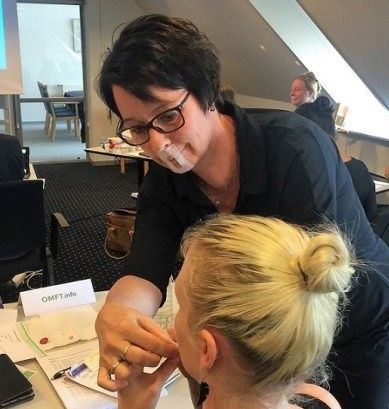 or oro-myofunctional therapy you need a number of special products and measuring instruments, for the diagnosis and the effectiveness of the therapy, such as the Force Scale, the Payne lamp and measuring devices.These can be ordered via this webshop.
By competitive purchasing, we try to keep the prices of the OMFT products as low as possible, while maintaining quality. We also continuously try to improve the products through innovation; i.e. the new Force scale, the SOB meter, the measurer for angle of mandible, the Kotlow ruler, the new Payne lamp, and more.
Please enter your order and you will see the total amount due, including VAT, handling and delivery costs (depending of the total weight of the ordered products and destination). Delivery through DHL or UPS, all over the World. You can pay by iDEAL (in the Netherlands) or Bancontact (in Belgium), or choose for payment before delivery (then we will send you an invoice first).
In the prices VAT is included. If you live in the European Union but outside the Netherlands and you do have a VAT number, then all prices mentioned in this website can be deducted with the Dutch VAT (21%). As a consequence you have to pay the VAT in your own country. If you prefer that, please choose for payment before delivery, mention your VAT number and give us a note that you prefer reversed charge of VAT. We will send you an invoice with the prices and the total amount due with 0% VAT. Delivery after full payment. All bank costs for the customer.
Liset Maas-Houtekamer, speech pathologist & Drs. Berry Verlinden, dentist
lecturers OMFT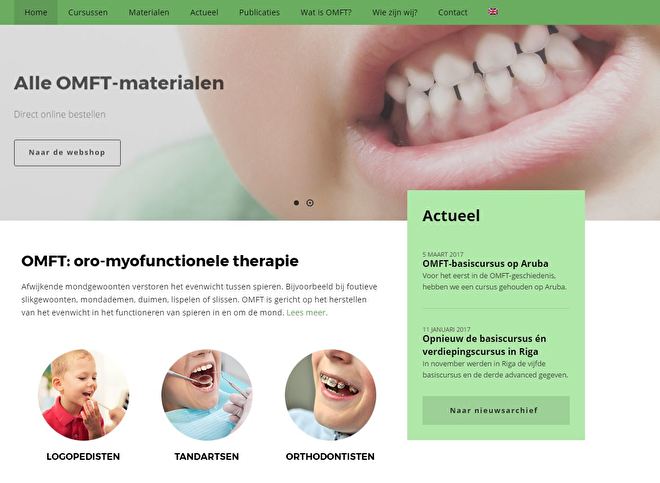 Complete kits for therapy and diagnosis

We have 3 special packages for oro-myofunctional therapy:
- a Starters kit, that offers a basis to start working with OMFT,
- an Extensive kit, for when you are sure you go on with OMFT,
- or the Complete kit (most complete).

€ 150,00
Shopping cart
No items in shopping cart.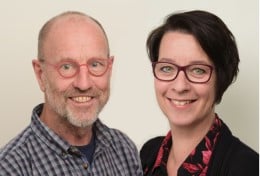 Zuster van Donkstraat 30
4341 LT Arnemuiden (NL)
Chamber of Commerce: 30212501
VAT: NL001250923B71
Bank: NL81 INGB 0001.9157.67