Vertical growth of the face
As an experienced OMFT speech therapist you will work a lot with trainers / myobraces. You prefer to start with this at a young age in order to influence the growth and direction of the jaws towards a good growth direction. Open bites will close and very often a neat Angle class I will arise.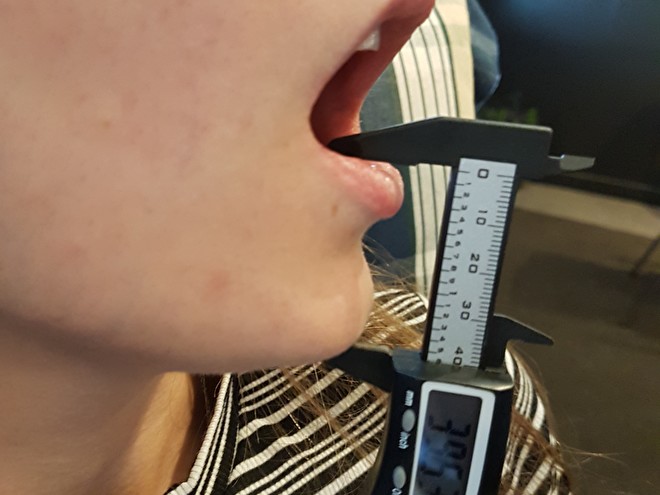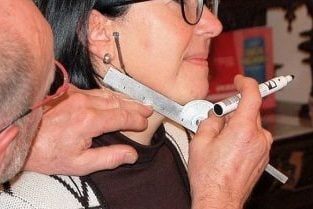 Lower indicator line eand measuring the angle of mandible
To determine whether the direction of growth of the jaws in a client is good, you must determine the upper and lower indicator line at different times during therapy. This is easiest with a digital caliper. You will see that with a vertical growth, the angle of the mandible also increases. You can easily determine this with the measurer of the angle of mandible.
Digital caliper

To determine the upper and lower indicator line of the jaws, that indicate in what direction the mandible and maxilla are growing.

€ 7,50

Measurer for angle of mandible

To give an indication whether the open bite is skelletal or muscular of origin. With open mouth behaviour and a low possition of the tongue in rest there possibly can develop a more vertical growth of the mandible.

€ 8,00
Shopping cart
No items in shopping cart.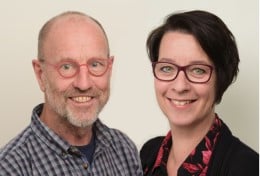 Zuster van Donkstraat 30
4341 LT Arnemuiden (NL)
Chamber of Commerce: 30212501
VAT: NL001250923B71
Bank: NL81 INGB 0001.9157.67