Payne technique
Most oro myofunctional problems are associated with a deviate swallow and / or a low tongue position at rest. So it is important to find out how a person grinds his food, shapes it to a ball and swallows it, and to make him/her aware of the deviate swallow. With the Payne technique you can determine if the tongue tip comes addentally or interdentally during a swallow. It is also shown whether or not the dorsum of the tongue is well aspirated against the palate: a condition for a good swallow. The technique is simple:
Apply with a clean spatula some dots of Payne paste on several points of the tongue
After the client has swallowed several times, the traces of the Payne paste show how the tongue moved during the swallow
This is easily made visible by shining with a Payne lamp in the mouth: the Payne paste lights up and shows the swallowing traces
It is important to show your client these traces (by means of a mirror in combination with a disposable mouth mirror), to make him/her aware of the deviate swallow.
Shopping cart
No items in shopping cart.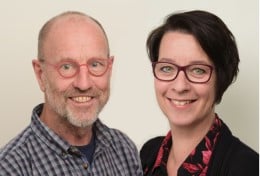 Zuster van Donkstraat 30
4341 LT Arnemuiden (NL)
Chamber of Commerce: 30212501
VAT: NL001250923B71
Bank: NL81 INGB 0001.9157.67