Starters kit OMFT

Start working with OMFT with this basis of instruments and materials.

€ 169,50

Extensive kit OMFT

The set of materials and instruments for those who are structurally going to work with OMFT.

€ 212,50

Myo Munchee

Chewing with a Myo Munchee improves the strength of the mouth muscles and contributes to good oral functions. It also contributes to healthy gums and good oral hygiene.

€ 79,99

Developed by OMFT.info

Force scale

Measures the traction force of the lips, in pounds per square inch. Made of medical approved stainless steel and anodised aluminium,
with a large handle bar and a damping spring to reduce kickback after measurement.

€ 129,95

Rope (50 meters)

Roll of firm white nylon rope. To be used with the OMFT buttons, for performing the bottle or knot exercises and doing measurements with the Force scale.

€ 1,95

Standardized OMFT buttons (100 pieces)

For doing the Force scale measurement and while performing the button or bottle exercises. 100 pieces of standardized buttons in 7 fresh colors.

€ 31,50

OMFT buttons with cutout

Standardized OMFT buttons with a cutout for the lip tie. For doing the Force scale measurement and while performing the button or bottle exercises on clients with a low lip tie.

€ 4,95

LOGO-art lippo's

Lippos are used for training lip closure and nasal breathing. By holding a lippo between the lips, they close and it is no longer possible to breathe through the mouth.

€ 6,25

Anatomy model of the head

Cross-section of the head to explain, among other things, nasal breathing, tongue placement and correct swallowing. The anatomy model makes the explanation visual and clear.

€ 67,50

Dental model for OMFT instruction

A handy and widely used tool for OMFT, with which explanation and instruction can be given to clients and/or their parents.

€ 24,95

Spatulas (100 pieces)

Box with 100 spatulas. For applying the Payne pasta. The spatulas can also be used as a 'ruler' for measuring an open bite.

€ 11,00

Little mirror

Little mirror that can be used during the Payne technique. To see the prints of the Payne pasta dots that the tongue leaves behind on the palate, at rest and after swallowing.

€ 1,95

OMFT.info supplier for Europe

Myospots

Myospots stimulate the correct tongue position, so that nasal breathing takes place and jaws and teeth develop healthily. Myospots are small pads that are sticked at the top of the mouth and cause the tongue to come up.

€ 32,50

Re-mind

The Re-mind regularly vibrates. When the lips are open and the tongue is low in the mouth at that moment, this is the sign to close the lips and place the tongue properly.

€ 31,50

Double cheek holders

Very usefull when taking pictures of the mouth. There are three sizes:
- Small: for children up to about 6-7 years.
- Medium: for children from 6-7 years.
- Large: for adults.
Also available in a set of all three sizes.

€ 5,50

C- and V-shaped cheek holders (by pair)

T-shaped cheek holders are practical for taking pictures of the molar or bicuspit region. The V-shaped cheek holders are useful to take pictures of the Angle classification.

€ 6,95

New in this webshop

Lip retractor frontal

This lip retractor is used to lift the lower lip or upper lip, so that there is a clear view of the front teeth and gums.

€ 6,95

Disposable mouth mirrors

Hygienically individually packaged mouth mirrors (bundle of 10 pieces). For dental inspection, to determine the classification according to Angle or to keep the cheek off.

€ 5,25

Dental inspection mirror with LED lamp

Reusable dental inspection mirror with LED lamp that provides good visibility; also in the back of the mouth. For example useful for making dental observations and assessing how the molars close (Angle classification).

€ 7,50

Professional mouth mirror

Indispensable if you want to take good mouth pictures of the upper jaw. Available in Small, Medium and Large or as a complete set.

€ 9,50

Stainless steel ruler

Stainless steel ruler for measuring overjet and overbite/open bite. The ruler is available in 15 cm or 5 cm (easier to maneuver, without bumping the nose or chin).

€ 1,95

Overjet measurer

Instrument to measure the overjet. Especially useful with a larger overjet in combination with an open bite.

€ 6,95

Measurer for angle of mandible

To give an indication whether the open bite is skelletal or muscular of origin. With open mouth behaviour and a low possition of the tongue in rest, there can develop a more vertical growth of the mandible.

€ 7,95

Digital caliper

To determine the upper and lower indicator line of the jaws, which give an indication of the growth direction of the jaws.

€ 9,65

Developed by OMFT.info

Kotlow ruler

A set of rulers to measure the tongue tie and determine the Kotlow classification. After this, it can be determined whether it is necessary to remove or cleave the tongue tie.

€ 19,75

Adapted for OMFT

Grooved director

Rounded instrument to easily hold the tongue back and tighten the tongue tie (while measuring the Kotlow classification of the tongue tie with the Kotlow ruler).

€ 9,50

Liper device (TongueGym)

Usefull while measuring the Kotlow classification and to stretch the place where the tongue tie has been after a surgical correction (to prevent adhesion of the wound edges).

€ 26,75

Orthodontic elastics

Orthodontic elastics for training the tongue position at rest. A latex-free version is also available for people allergic to latex.

€ 1,15

Corks for practice (10 pieces)

If the lower and upper jaws move towards each other too much during a speech therapy exercise when this is not intended, then placing a cork between the teeth offers a solution.

€ 2,50

Elastic CureTape

Excellent elastic lip plaster for taping the skin under which the orbicularis oris is located. This way of taping activates the orbicularis oris, which improves the lip closure.

€ 4,95

Myotape (small, medium or large)

Myotape for kids and for adults. The tape has a twofold effect: it stimulates nose breathing and strengthens the muscles around the mouth. The tape thus contributes to healthy growth and development of jaws and teeth.

€ 19,25

Fixomull strech lip plaster

Sturdy elastic fixation plaster on a roll (10 meters x 5 cm) for sealing the lips to prevent mouth breathing.

€ 9,75

Omnifix lip plaster

Elastic fixation plaster on a roll (10 meters x 5 cm) for sealing the lips to prevent mouth breathing. Good alternative to Fixomull stretch.

€ 4,75

Syringes (4 pieces)

Usefull to train a correct swallow, especially when the tongue tends to slip forward when taking a sip of water, or when it is not possible for the client to hold the water with the tongue while the molars are not in occlusion.

€ 1,05

Cotton rolls (100 pieces)

To be used for correcting upper lip muscles that are too short. Place a cotton roll behind the upper lip, to the left and right of the lip tie. Then close the lips for at least 5 minutes.

€ 1,10

Alcohol 96% (250 ml)

Alcohol for disinfecting OMFT instruments (spiritus ketonatus dilitus, 96%). Available in a bottle of 250 ml.

€ 4,50

Photo grid (80 x 210 cm)

Background for taking optimal OMFT profile and posture photos. The grid (size 85 x 200 cm) is available as a roll-up banner or as a poster.

€ 45,00

Force scale ring model 2018

The force scale model 2016 was equipped with a black nylon ring that sometimes had the tendency to sit loosely around the Force scale. This problem has been solved by having a new ring developed.
Shopping cart
No items in shopping cart.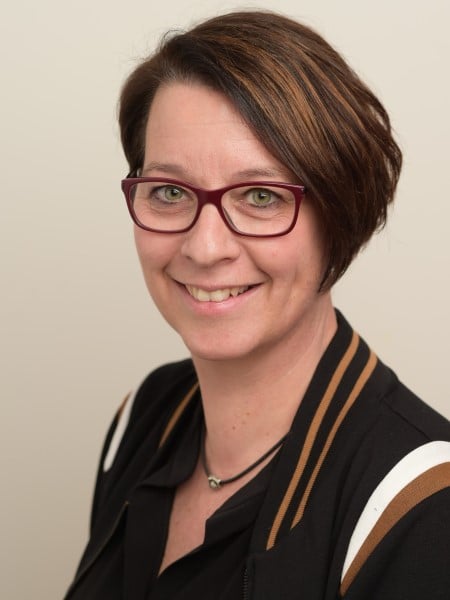 Chamber of Commerce: 20154851
VAT: NL001753845B84
Bank: NL81 INGB 0001.9157.67